Download Adobe Camera Raw 15 for Windows Windows, MacOS - A powerful Photoshop plugin, gives you a tool to quickly access raw image formats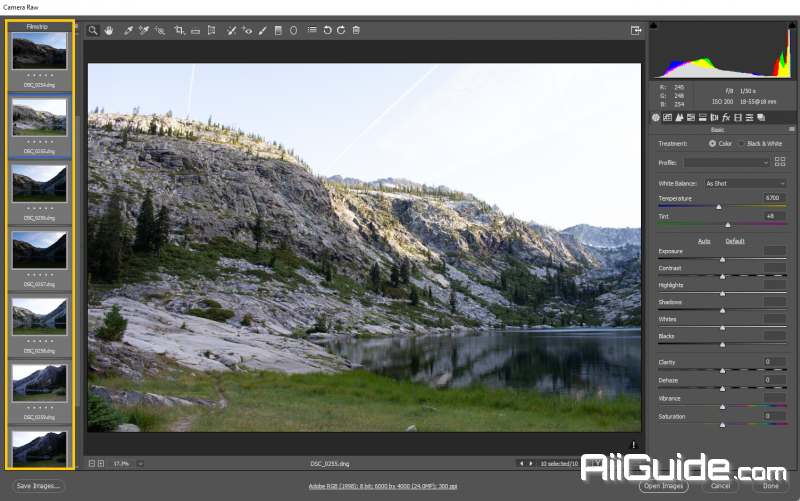 Adobe Camera Raw is a must-have powerful Adobe Photoshop plugin that provides fast access to the RAW image formats. The Adobe Camera RAW converter functionality in Adobe Photoshop software provides fast and easy access to the raw image formats produced by many leading professional and midrange digital cameras. You can achieve the results you want with greater artistic control and flexibility while still maintaining the original RAW files.
The Photoshop Camera Raw plug-in became the latest must-have tool for professional photographers when it was released in February 2003. Adobe Photoshop Lightroom software is built upon the same powerful raw processing technology that is available in the Adobe Camera Raw is available on aiiguide.com plug-in.
With Adobe Camera Raw, users can not only edit raw images, but they can also convert them to other formats that are widely supported by other apps. Photographers finally get the possibility to work directly on their shots, thus making sure the original capture is not distorted in any way.
Furthermore, Adobe Camera Raw supports a wide range of cameras, to allow as many people as possible to process their raw images with ease, regardless if they use Cannon, Kodak, Olympus, Konica Minolta, Samsung, Ricoh, Leaf, Contax, Hasselblad, Panasonic, Sony, Sigma, Casio, Leica, Nikon, Fujifilm, Pentax or Mamiya cameras.
In addition, Adobe Camera Raw is not meant to be exclusively used with highly professional digital cameras, as the shots taken with midrange ones can also be processed. Adobe Camera Raw comes with a downside, it cannot be integrated into any version of Photoshop one might choose - each version can only be installed onto a certain Photoshop edition, so users need to check the compatibility before downloading and installing this graphic plugin.
Camera studios are supported by Camera Raw
Apple
Canon
Casio
Contax
DxO
Epson
Fujifilm
Google
GoPro
Hasselblad
Kodak
Konica Minolta
Leaf
Leica
Mamiya
Nikon
Nokia
Olympus
Panasonic
Pentax
Phase One
Ricoh
Samsung
Sigma
Sony
Yuneec
Features of Adobe Camera Raw
As a Photoshop Plugins.
Ability to edit raw photos quickly.
Supports most Adobe software.
How to install Camera Raw plug-in
Quit all Adobe applications.
Double-click the downloaded .zip file to unzip it. Windows might unzip the file for you.
Double-click the resulting .exe file to start the installer.
Follow the onscreen instructions.
Restart your Adobe applications.
System Requirements:
Supported OS: Windows 7/8/10 (64-Bit)
Free Hard Disk Space: 200 or more.