Download Adobe Reader XI 11 for Windows XP, Vista, 7, 8, 10, 11 - The best software to read pdf files today on the PC platform, giving you the ability to process and work faster with your documents
Adobe Reader XI is the best and free PDF reader software available today. Adobe Reader supports users to view PDF, print PDF files and annotate PDF documents... Adobe Reader is the only PDF file viewer capable of opening and interacting with all types of PDF content, including forms and multimedia.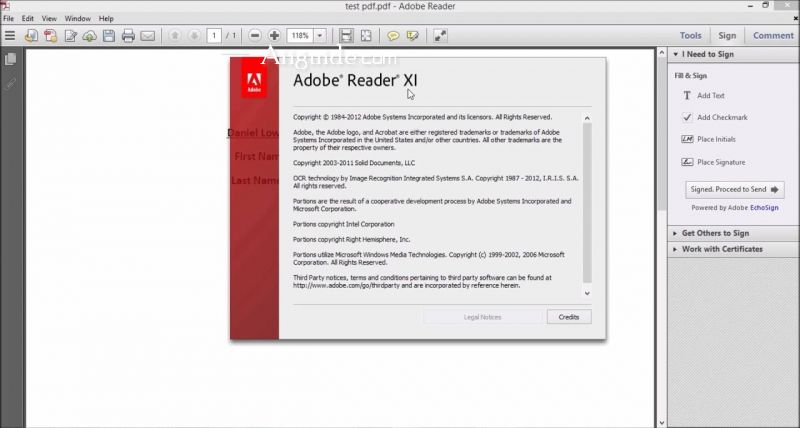 Adobe Reader 11 - Read, edit and convert pdf files
Adobe Reader 11 includes new document reading options, enhanced support, giving you the ability to work quickly with PDF files and many other new functions that make it more secure and stable when using PDF files. With Adobe Reader 11, you can do more than open and view PDF files. You can add notes, highlight text, and use lines, shapes, stamps, and typing tools to add comments anywhere on your PDF document.
Say goodbye to paper forms. Simply enter your responses right on the PDF form or click through and fill out the form fields. Then store and confirm to complete. With just one click, Adobe Reader 11 takes you to Adobe online services. You can open a free or paid account to create PDFs, convert PDFs to Office files, or build fillable PDF forms in minutes.
Features of Adobe Reader PDF file reader program:
View and annotate PDF documents
Write comments using PDF Annotator
Read documents the way you want
Search words and phrases
System protection
Fill out, sign and submit PDF forms
Signature in PDF form
Get forms signed by others
Reliably access PDF documents
Open any PDF file
View multimedia files
Do more with PDF services
Choose between multiple languages
Convert PDF to Microsoft Word or Excel
Extended Reader function
You can use the completely free Acrobat software development kit (SDK) to extend Reader's functionality.
System requirements:
Processor: 1.3 GHz or faster.
RAM: 256 MB (512 MB recommended).
Hard disk space: 320 MB.
Screen resolution: 1024x768.
Browser: Internet Explorer; Firefox; Chrome.