Download AltDVB 2 for Windows - A free software for watching digital TV on your windows PC using a dedicated DVB hardware device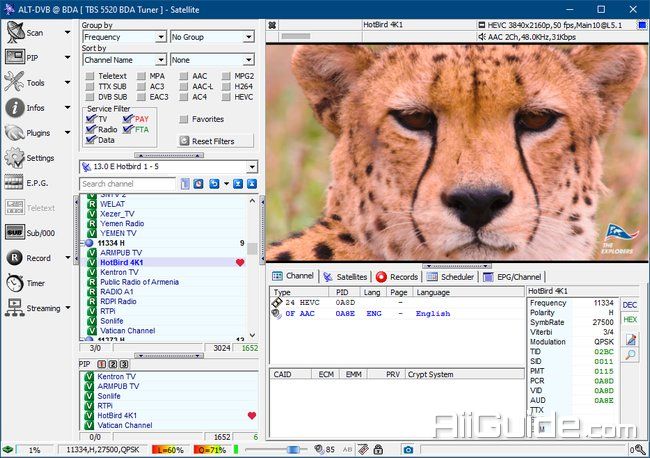 ALTDVB application allows you to experience Digital TV on your PC.With a DVB-S satellite card you can enter the world of digital entertainment and experience high quality, incredibly sharp TV pictures and near CD quality radio! More then that.
Features of AltDVB
Fast startup
Native DiseqC 1.2 & USALS + RAW
Integrated Program Guide (EPG)
Teletext + TTX Subtitles
Extensible with Multidec compatible plugins
Complete channel information, including ES & CA
Channel list filter & grouping
Fast channel switch
Picture-in-Picture (PIP)
LAN Streaming.