Download AMD Chipset Drivers 5 for Windows 11, 10 - Auto-Detect and Install Driver Updates for AMD Radeon Series Graphics and Ryzen Chipsets
AMD Chipset Drivers is a package includes several driver types (such as Audio, Chipset, Graphics, Ethernet, and others) required after installing any Windows platform so that the system functions at the highest level of performance possible. This driver set offers optimized chipset compatibility with AMD Ryzen processors and AMD Socket AM4 - The Ryzen Power Plan has been updated and new new device ID support added.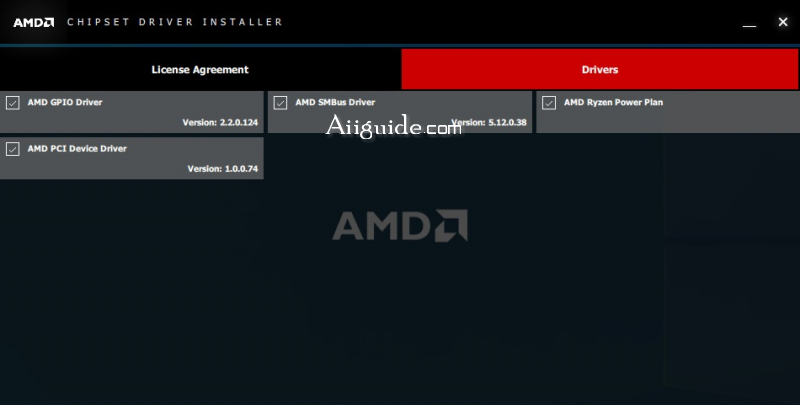 This is an all-new chipset software installer with updated UI, optimized package size, package versioning unique to the chipset drivers, and improved installer performance.
Supports:
AMD Ryzen Threadripper PRO Processor
AMD Ryzen 5000 Series Desktop Processor
3rd Gen AMD Ryzen Threadripper Processors
3rd Gen AMD Ryzen Desktop Processor
2nd Gen AMD Ryzen Threadripper Processor
2nd Gen AMD Ryzen Desktop Processor
AMD Ryzen 3000G/4000G/5000G Series Desktop Processors with Radeon Graphics
AMD Ryzen Mobile 3000U/C, 4000U/H, 5000U/H/HS Series Processors with Radeon Graphics
AMD B350 Chipset
AMD A320 Chipset
AMD X370 Chipset
AMD X399 Chipset
AMD B450 Chipset
AMD X470 Chipset
AMD X570 Chipset
AMD B550 Chipset
AMD A520 Chipset
AMD TRX40 Chipset
AMD WRX80 Chipset
Package Includes:
AMD Chipset Drivers
AMD Ryzen Power Plans (required for UEFI CPPC2 in Windows® 11)
AMD Ryzen Power Provisioning Package (required for UEFI CPPC2 support with "Zen 3" and later in Windows® 11)