Download Blank And Secure 7 for Windows XP, Vista, 7, 8, 10, 11 - A Freeware tool to securely delete the data! Secure delete files are required to block the recovering of deleted data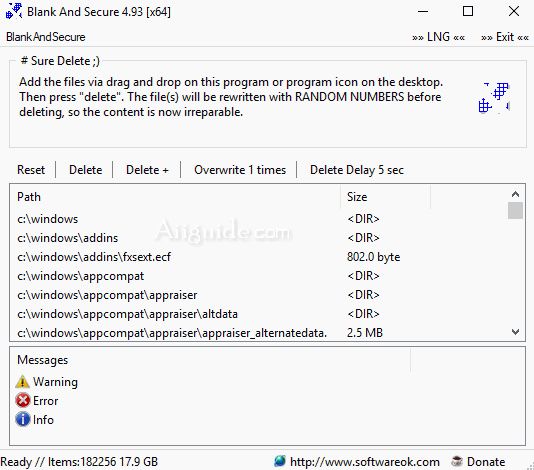 Blank And Secure - Securely delete the data
BlankAndSecure is a Freeware tool to securely delete the data! Secure delete files are required to block the recovering of deleted data. Securely deleting files is required to block the recovering of your deleted data. Secure deletion is made possible with this program because Blank And Secure overwrite the data with zeros before deleting. The data recovery is impossible after this operation. Keep in mind that you should only use Blank and Secure if you are confident that you want permanent data deletion.
Features of Blank And Secure:
Secure delete and Shutdown the PC
Overwrite the Files 1-32 times with random numbers and delete.
Fill the free HD space with random numbers
Remove the standard deletion tracks from the hard drive
Multiple Renaming of the file to a random name before erase.