Download Eclipse SDK 4 for Windows - Free and open-source Java IDE and platform for popular programming and scripting languages, platforms, and servers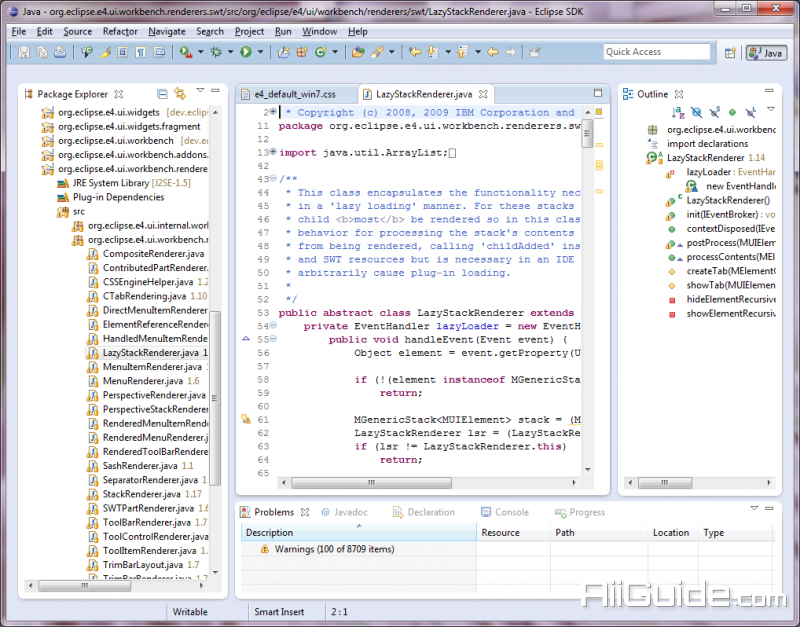 Eclipse is an integrated development environment for computer programming. It contains a base workspace and an extensible plug-in system to customize the environment. Eclipse is written mainly in Java and it is used mainly for Java application programming, but it can also be used to program applications in other languages ​​through plug-ins, including Ada, ABAP, C, C++, C#, Clojure, COBOL, D, Erlang, Fortran, Groovy, Haskell, HTML, JavaScript, Julia Lasso, Lua, NATURAL, Perl, PHP, Prolog, Python, R, Ruby (Including Ruby on Rails framework ), Rust, Scala, and Scheme.
The IDE targets Java developers who want to create multi-platform software applications for Windows, Mac OS X, Linux distributions and even Solaris. It includes the Eclipse Java development tool made from an incremental Java compiler and a complete set of Java source files that help you analyze code and perform advanced refactoring techniques.
Eclipse SDK Features:
Create client application in IDE environment.
Integrate many utilities.
Supports multiple servers and platforms.