Download Eraser 6 for Windows XP, Vista, 7, 8, 10, 11 - An advanced security tool that allows you to remove data from your hard drive by overwriting it several times with carefully selected patterns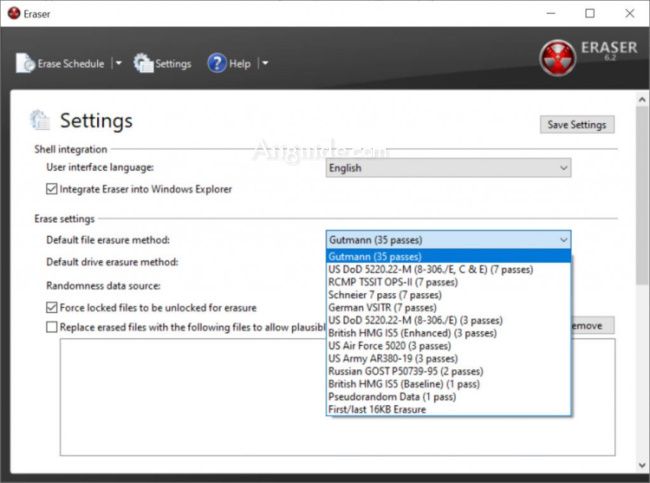 Eraser allows you to completely erase sensitive data from your computer's hard drive. This application removes files through overwriting several times with carefully selected methods. This is an advanced security tool for Windows and ensures the safety of data on the system.
Eraser supports users to permanently delete data on the computer by using other files to insert these data. Most computer users have some data that they don't want to share with others, it could be passwords, personal information, confidential documents from work, financial records, etc. Therefore, this application will be a very effective tool to disguise and hide files, while saving time and money for users.
Features of Eraser 6:
Erases residue from deleted files
Erases MFT and MFT-resident files (for NTFS volumes) and Directory Indices (for FAT)
Powerful and flexible scheduler.