Download balenaEtcher for Windows Windows, MacOS - A open-source and cross-platform software used for writing image files as .img, .iso files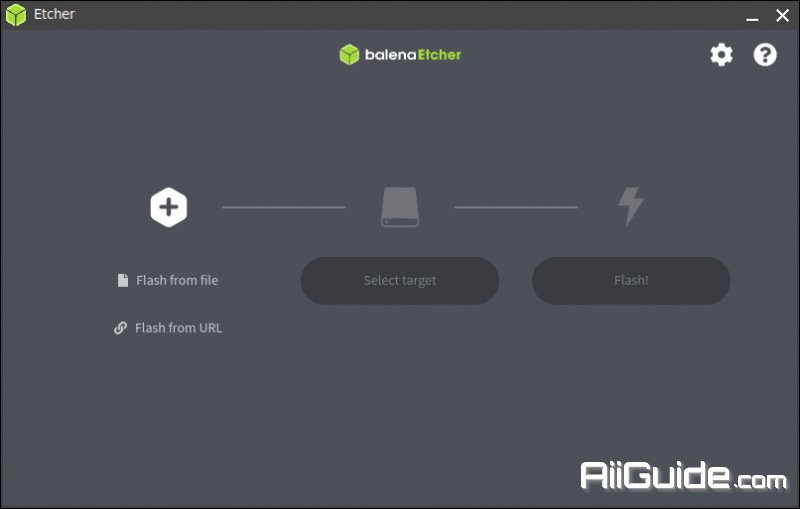 Etcher is an open-source and cross-platform software used for writing image files as .img, .iso files. Etcher enables the user to create the bootable USB flash drives. It is developed by Balena and Licensed under Apache License 2.0. The Etcher software came with perfection to sort the complexity of writing images to removable devices such as SD Card or USB Flash Drives. The Etcher software, eliminating the hassle of performing lengthy and confusing steps. With Etcher, you can quickly burn these operating system images into SD cards or USB flash drives.
Sleek and user-friendly interface:
The program comes with a modern and stylish interface that consists of a single window where you can specify the image you want to burn and the drive. You should know that the application supports only a handful of images, namely ISO, IMG or ZIP file formats.
You will be happy to learn that the app does most of the operations automatically and that your only assignments entail selecting the OS image and the card. In case you have multiple cards connected to your computer, then the tool allows you to pick the one you prefer for processing.
Once it is done burning, the app offers you the possibility to load a new image or burn the same one on another drive. As a side note, the app does not display the local drives, a feature that can help first-time users avoid a lot of inconveniences and confusion. Most importantly, you can avert very unpleasant situations, such as wiping your hard disk, for example.
Allows you to create a bootable image in 3 easy steps:
The advantage of the program comes from the way it simplified an operation that is not recommended for beginners. Simply put, creating installation media can be summarized to choosing the image and the device.
Unfortunately, the application does not come with too many configuration options. Then again, you can set the utility to auto-unmount on success and toggle the error reporting tool, a feature that can aid you to analyze potential issues that prevented the process.
An efficient image burning tool:
If you are looking for a hassle-free solution that allows you to burn the operating system of choice to an SDcard or other removable drives fast and without any complications, then perhaps Etcher might come in handy.
System Requirements:
Supported OS: Windows 7/8/10
Free Hard Disk Space: 300 MB or more.