Download EZView for Windows 7, 8, 10, 11 - A freeware image viewer application which supports the most common image formats such as bmp/dib, gif, tiff, png, jpeg, wmf, emf, ico and more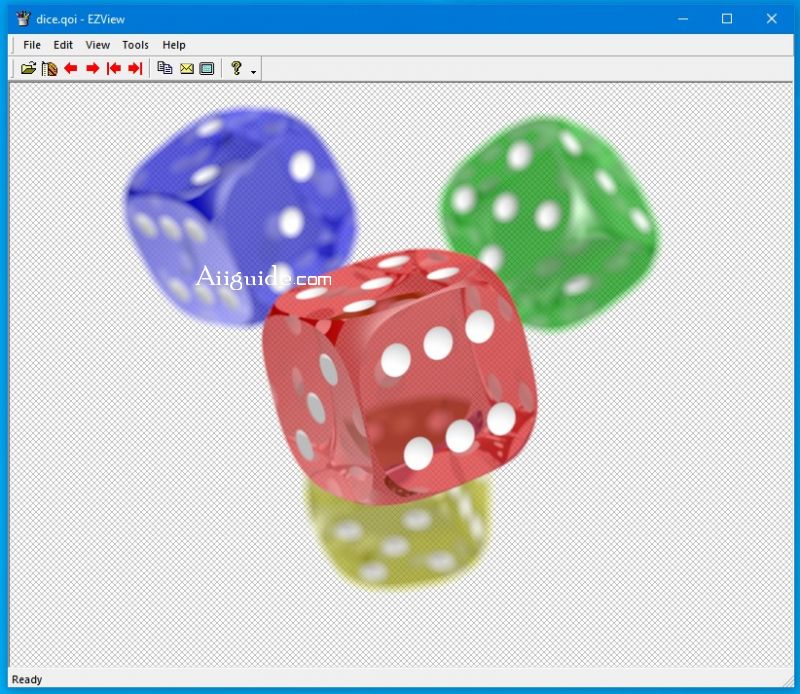 EZView - A Image Viewer application
EZView is a freeware image viewer application which supports the most common image formats such as bmp/dib, gif, tiff, png, jpeg, wmf, emf, ico and cur image formats. EZView is available on aiiguide.com was designed to eliminate overly complicated usage requirements and provide you with a straightforward utility to view the supported image formats effortlessly. It is a flexible app allowing you to perform the essential functions, small in size, and super easy to use.
Features of EZView:
The size of EZView.exe itself is less than 170k meaning the program loads up quickly and impacts system performance as little as possible.
Slideshow support is provided with every image in a directory being displayed one by one.
The most common image formats e.g. bmp, jpeg, tiff, png and gif are supported. Some programs try to support every file format under the sun with support for formats which you are very unlikely to meet in day to day use.
Full - screen mode is provided allowing you to preview the image without having other windows interfering.
Simple zoom functionality is also included.
Support for animated gifs and multi-page tiffs.
Supports auto rotation of images based on EXIF/ITF orientation tags.
Supports all images formats supported by the underlying WIC codecs. On modern version of Windows 10, the formats EZView support include BMP, GIF, ICO, CUR, JPEG, PNG, TIFF, Digital Negative (DNG), Windows Media Photo, DDS, Microsoft HEIF, Microsoft Webp, Microsoft Raw Image & Microsoft Camera Raw Images.
Includes a header file called QOIPP.h which provides MSVC C++ functions which encapsulate reading and writing QOI image files.