Download Flow Launcher for Windows 7, 8, 10, 11 - A portable, Open Source system navigation tool, quick file search & app launcher for Windows with community-made plugins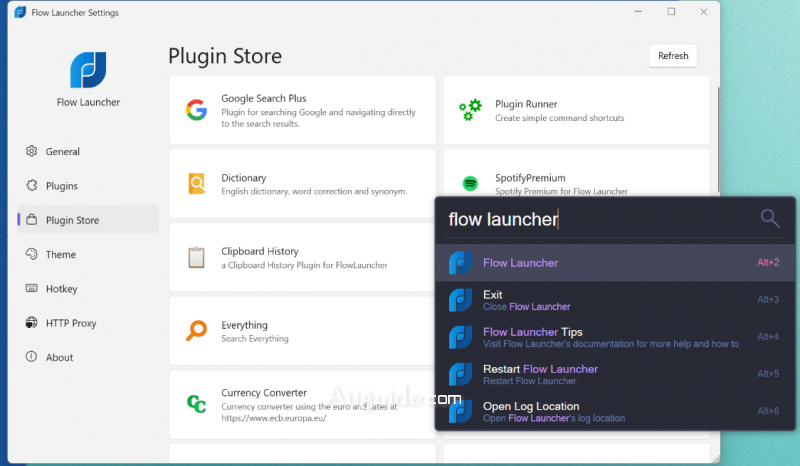 Flow Launcher - Quick file search & app launcher for Windows
Flow Launcher is a portable, Open Source system navigation tool enabling fast search results. Use Flow Launcher to search through system files, programs quickly and even perform online searches, integrating and expanding on functionalities. You can efficiently search for everything from applications, files, bookmarks, YouTube, Twitter, and more. All searches are performed right from your keyboard without the need to touch the mouse.
It also supports Command Prompt and Powershell Commands, making it a well-rounded search tool for any preference.
Features of Flow Launcher:
Search for file contents
Support search using environment variable paths
Run batch and PowerShell commands as Administrator or a different user
Support languages from Chinese to Italian and more
Support of a wide range of plugins.
New Features in 1.9
All New Design. New Themes, New Setting Window. Animation & Sound Effect, Color Scheme aka Dark Mode.
New Plugins, Plugin Store, Game Mode, Wizard window
and more...