Download Fort Firewall 3 for Windows - Firewall application might not bring something new to the table per se, but it offers plenty of detailed functions
Protecting your computer against threats on the internet usually means one has to filter internet access more strictly. What better way to do that if not by using a firewall? Windows comes packed with a firewall by default. If you're not satisfied with it and are looking for more ways to control and monitor your PC's access to the internet, Fort Firewall could be one particular way to go.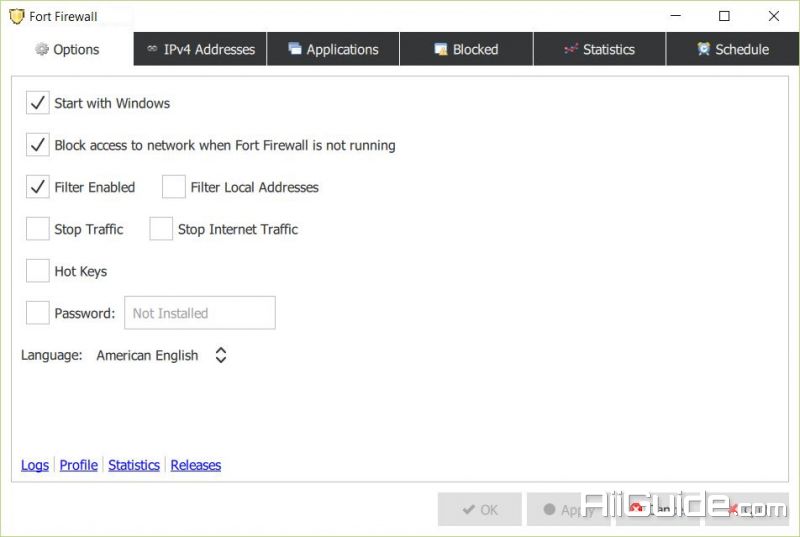 What can this application do for me:
As far as its features are concerned, you get the full package. Start with filtering content by network addresses or by grouping the apps on your PC. Limit internet access and speed or usage for certain applications. Keep an eye on the evolution of your PC's connections by analyzing the stored traffic statistics. Get the help you desire from graphical displays showing bandwidth development. If one adds the fact that the whole program is based on WFP, otherwise known as Windows Filtering Platform, you come to the conclusion that this application integrates very well with Windows operating systems.
Features of Fort Firewall
Filter by network addresses, application groups
Support wildcards in program path names
Application group speed limits
Stores traffic statistics
Graphical display of bandwidth
Based on Windows Filtering Platform (WFP)
Supported OS versions
Windows: 7 SP1+, 8.1, 10 (x86, x64)
Free Hard Disk Space: 200 MB or more.