Download GameJolt Client 0 - Effortlessly install too many games (and counting!), keep them updated automatically, and use the whole site without opening a browser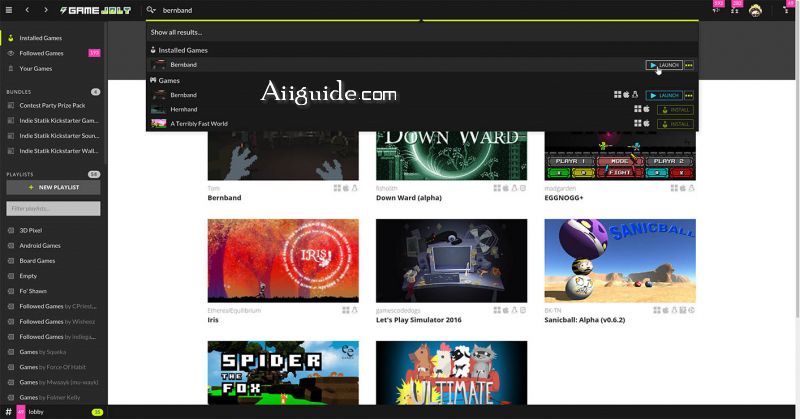 GameJolt Client is the easiest, speediest way to install and play Game Jolt games. Click "Install" and Client will download and unpack the right files for your OS. Then click "Launch" to play, simple as that. So try out a bunch of games, fast.
GameJolt Client keeps your installed games up to date, so you'll always play the latest versions. Your game library syncs up with your Game Jolt account, so you can access your playlists and receive notifications, as well.
With GameJolt Client, play your installed games any time, even when you're not online. Neither power outage nor shoddy wifi will stand in the way of your gaming! Client will sync your library and update your games the next time you connect.
Features of GameJolt Client:
One Click to install and play Game Jolt games
Auto Updates game
Chat Integration
Offline Mode
Quick play HTML (and WebGL) games without ever needing to open a browser window. You'll almost never have to leave the comfort of Client!
Client is not just a downloader app; it's the whole Game Jolt site on your desktop