Download Google Backup and Sync 3 for Windows 7, 8, 10, 11 - The app synchronizes and backs up data from a local computer to Google Drive and Google Photos quickly and automatically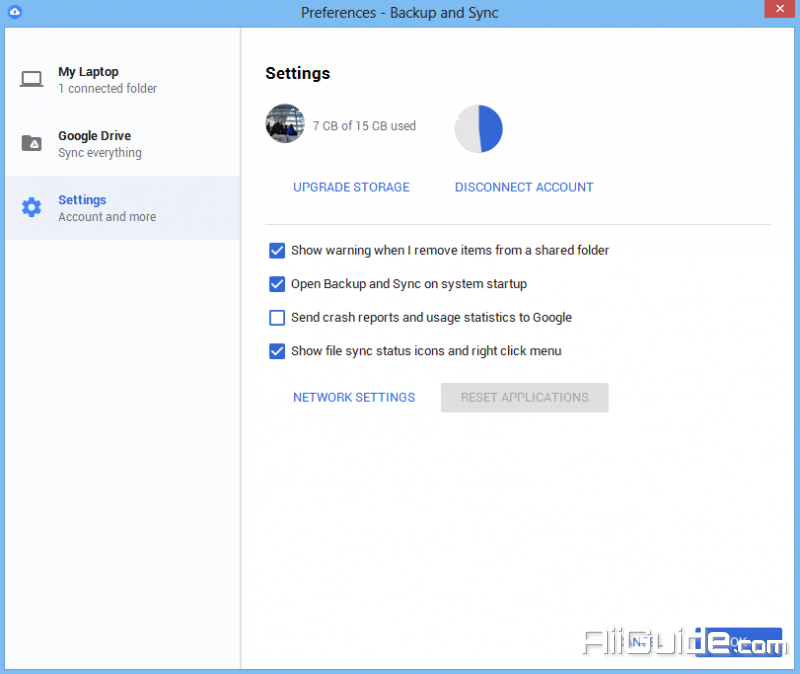 Google Drive (Backup and Sync) lets you access your stuff on every computer and mobile device. Using Google Drive is a great way to store your files safely in secure data centers, where your files won't go missing. Even if your computer, phone or tablet break, the files you store in Google Drive are safe.Upload photos, videos, documents, and other files that are important to you to Google Drive. Get going with up to 15GB of storage. Free. Google Drive helps you get to your files faster by recognizing objects in your images and text in scanned documents.
With Backup and Sync, you can upload and store files from any folder on your computer, camera or SD memory card to the cloud. From there, you can access data on your smartphone, tablet or computer through Google Drive, as well as photos and videos on Google Photos. All you need to do is select the folder you want to backup, Backup and Sync will complete the rest.
Google Backup and Sync Features
Create, analyze & build stuff with more Google apps
Open and edit Microsoft Office documents, spreadsheets, and presentations on your phone or tablet.
Quickly create, access and organize notes, lists and photos with Google Keep.
Run a survey, or quickly create a team roster with a simple online form. Then check out the results, neatly organized in a spreadsheet.
Add some color to your documents, presentations and websites with easy to create charts and diagrams.
Develop scripts to enhance your favorite apps like Docs, Sheets, Forms, Drive, Calendar and Gmail.
Bust your data out of its silo! Combine it with other data on the web. Collaborate, visualize and share. (Experimental).
With 15 GB of free storage, you can safely keep thousands of photos, hours of audio and video, and big presentations safely in Drive. Never worry about broken or lost hardware.
Visit your Drive storage page to find out how much space you're using and how you're using it. If you need more than 15GB, you can buy more storage, starting at just $4.99/month for 100GB. Your free storage is shared across Drive, Gmail, and Google+ Photos, and you can use it however you'd like.
System Requirements:
Supported OS: Windows 7/ Windows 8/ Windows 8.1/ Windows 10
Free Hard Disk Space: 500 MB or more.