Download Google Drive 67 for Windows 7, 8, 10, 11, MacOS, Android - A cloud file storage and synchronization service that encompasses Google Docs, Sheets, and Slides, an office suite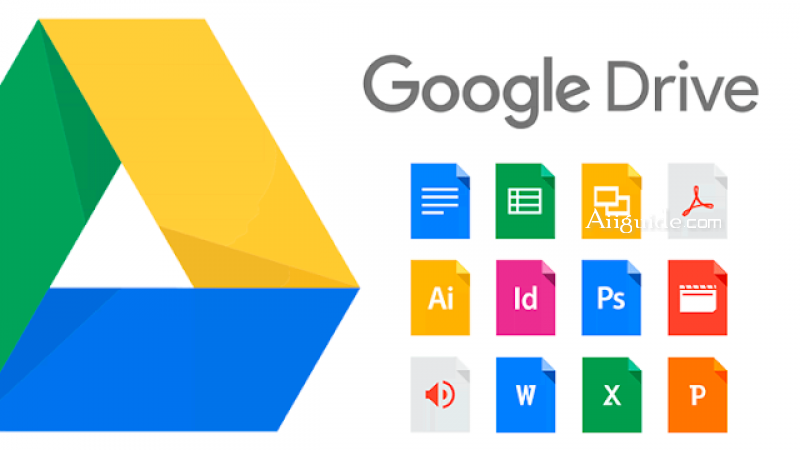 Google Drive is a cloud file storage and synchronization service that encompasses Google Docs, Sheets, and Slides, an office suite that permits collaborative editing of documents, spreadsheets, presentations, drawings, forms, and more. Google Drive seamlessly integrates with Docs, Sheets, and Slides, cloud-based apps that help your team collaborate effectively in real-time. Create and share content with your team from day one, without breaking away from existing tools.
Google Drive has built-in and supports the technology your team is currently using. Collaborate in Microsoft Office files without having to convert file formats. You can also edit and store more than 100 other file types, including PDFs, CAD files, image files, and more.
Google's powerful search capabilities are embedded in Google Drive and deliver unmatched speed, performance, and reliability. Features like Priority Mode use AI (artificial intelligence) to predict what you're looking for and show the most relevant content, helping your team find files up to 50% faster.
Features of Google Drive:
Create, analyze and build stuff with more Google apps
Open and edit Microsoft Office documents, spreadsheets, and presentations on your phone or tablet.
Quickly create, access and organize notes, lists and photos with Google Keep.
Run a survey, or quickly create a team roster with a simple online form. Then check out the results, neatly organized in a spreadsheet.
Add some color to your documents, presentations and websites with easy to create charts and diagrams.
Develop scripts to enhance your favorite apps like Docs, Sheets, Forms, Drive, Calendar and Gmail.
Bust your data out of its silo! Combine it with other data on the web. Collaborate, visualize and share. (Experimental).
With 15 GB of free storage, you can safely keep thousands of photos, hours of audio and video, and big presentations safely in Drive. Never worry about broken or lost hardware.
Use the Google Drive app to::
Create and collaborate: In Google Drive, you can create new documents, spreadsheets, and presentations instantly. Work together on the same document simultaneously and see changes as they appear.
Works better with products you use every day
Gmail: No more sending large email attachments. Send a link from Google Drive in Gmail and everyone will have the same file, the same version, in a fully automated way.
Google+ Your photos in Google Drive appear immediately in Google+, so you never have to make multiple clicks when sharing with your circles.
Powerful search: Google Drive helps you access files faster. Search for content by keyword and filter by file type, owner, and more. Google Drive can even recognize objects in your images and text in scanned documents.
View any content: Open more than 30 file types right in your browser - including HD videos, Adobe Illustrator, and Photoshop - even if you don't have that program installed on your computer.
Google Drive with your favorite apps: Create, open, and share files from a variety of apps right in Google Drive.
Share the way you want: You can share files or folders with anyone and choose whether they can view, edit, or comment on your content.
Start a discussion: Create and reply to comments to get feedback and make files more collaborative.
Get back in time: Google Drive keeps track of every change you make - so when you hit the save button, the new revision is saved. You can either automatically review it within 30 days or choose to save your revisions permanently.
Your free storage:
Store files up to 15 GB in Google Drive. Stuff you create with Google Drive apps don't use storage.
Emails and attachments in Gmail use your storage.
Pictures you keep in Google+ photos smaller than 2048 pixels are free.
Add files by downloading Google Drive for your PC or via Google Drive webpage.