Download HP Support Assistant 9 for Windows 7, 8, 10, 11 - A simple to use application designed to offer HP users a safe means of maintaining their systems clean and always running smooth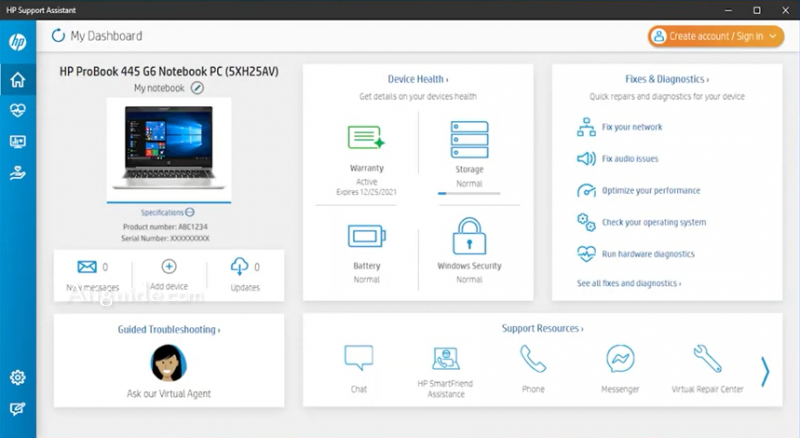 HP Support Assistant is included on new HP desktop and notebook PCs. You can install it on PCs from other manufacturers for easy access to support resources and tools for HP printers and PCs. Click the ? icon on your system tray to start HP Support Assistant or download now. During setup, selected new HP PC models running Windows 10 will receive version 9. All other PC models will receive version 8.1
HP Support Assistant features include:
Automated fixes and troubleshooters
Resolve many common issues using HP Support Assistant's troubleshooters and automated fixes. If the issue cannot be resolved with these tools, HP Support Assistant can help you find additional support resources specific to your device.
Personalized support
Manage your connected HP devices when you create a new ID or sign in with your existing credentials. Need to keep track of new messages or updates for a friend or family member's PC or printer? Simply add their device to your list and you'll be notified automatically. You can also view available and subscribed HP services.
Automatic updates
Improve the performance and reliability of your PCs and printers with automatic firmware and driver updates. You can configure your options to install updates automatically or to notify you when updates are available.
Help anytime with the HP Virtual Agent
Need help troubleshooting? Just ask! HP's Virtual Agent can help troubleshoot issues with your PC or printer, anytime of the day or night.