Download ImgDrive 2 for Windows 11, 10, 8, 7 - A application for users who need a simple, reliable drive emulator that enables them to mount disc image files saved to various formats
ImgDrive is a CD/DVD/BD emulator - a tool that allows you to mount optical disc images by simply clicking on them in Windows Explorer. It is very easy to use and does a good job of staying out of your way, as it rests in the system tray and is integrated into the Windows context menu.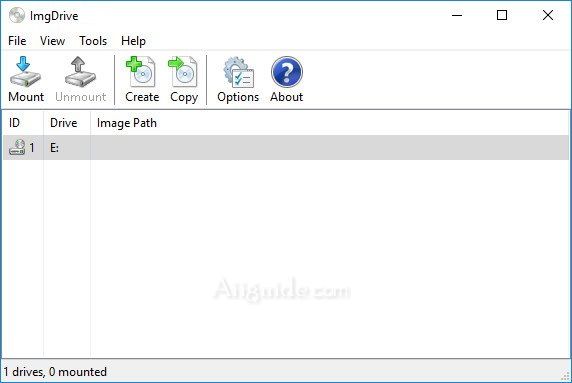 ImgDrive - Mount CD/DVD/BD for Windows
Features of ImgDrive
One-click mounting of iso, cue, nrg, mds/mdf, ccd, isz images
Runs on 32-bit and 64-bit Windows versions from XP to Windows 11
Mount ape, flac, m4a, wav, wavpack, tta file as AUDIO CD (16-bit/44.1kHz)
Mount a folder as DVD/BD
Does not require rebooting after installation
Use CD/DVD/BD images directly at 200X speed without the actual CD/DVD/BD
Support up to 7 virtual drives at the same time
Support multi session disc image (ccd/mds/nrg)
ImgDrive is freeware, you may use it at no cost
A special portable version is available
Translated to more than 10 languages.
Support file type:
.ccd - CloneCD image files
.cue - Cue sheets files of ape/flac/m4a/tta/wav/wv/bin
.iso - Standard ISO image files
.isz - Compressed ISO image files
.nrg - Nero image files
.mds - Media descriptor image files.