Download Intel Battery Life Diagnostic Tool 2 - Monitor and diagnose the battery life impact of standard IT software builds on systems that support Intel vPro Technology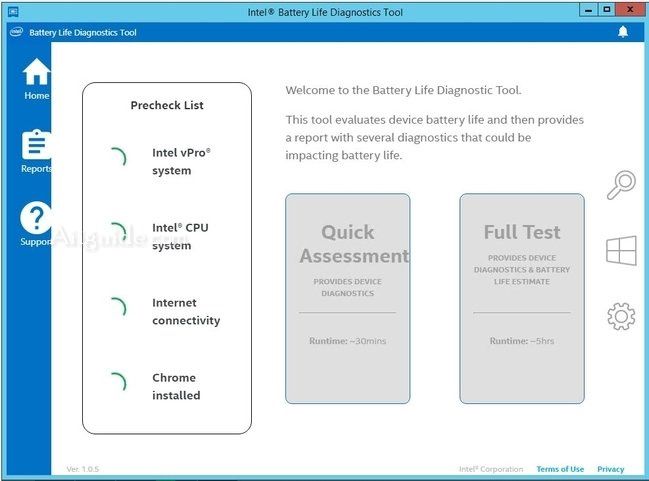 Intel Battery Life Diagnostic Tool: Monitor and diagnose the battery life
The Intel Battery Life Diagnostic Tool helps IT managers monitor and diagnose the battery life impact of standard IT software builds on systems that support Intel vPro Technology.
Test systems configured to use a proxy server may pass the Chrome and Internet Connectivity requirements checks. Please disable any proxy server configurations before launching the tool.
When run on an Intel vPro system, the tool:
Estimates expected battery life.
Provides insight into the system's ability to reach low power states.
Highlights the applications, processes, and configuration errors that impact low power efficiency.