Download K-Lite Codec Pack Mega / Full / Standard 17 for Windows 11, 10, 8, 7 - Comprehensive selection of codecs which guarantees that you will be able to play almost any video or audio file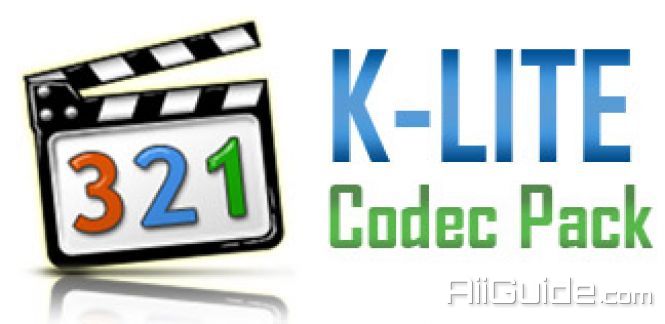 K-Lite Codec Pack Mega is a collection of DirectShow filters, VFW/ACM codecs, and tools. Codecs and DirectShow filters are needed for encoding and decoding audio and video formats. The K-Lite Codec Pack is designed as a user-friendly solution for playing all your audio and movie files. With the K-Lite Codec Pack you should be able to play all the popular audio and video formats and even several less common formats.
It offers support for 32-bit and 64-bit codecs and it works irreproachably. You will be amazed by the complexity and the configuration options of these applications starting with installation process, when you have the possibility to choose the settings for each and every codec.
If you are a basic user, avoid the advanced mode and trust the program's default options. In the end you will be able to play media files without any inconveniences.
K-Lite Codec Pack has many different versions such as K-Lite Codec Pack Basic, K-Lite Codec Pack Full, K-Lite Codec Pack Standard, but K-Lite Codec Pack Mega version is most full-featured.
Features of K-Lite Codec Pack Mega
Already contains everything you need to play all common audio and video file formats.
Supports playback of:
AVI, MKV, MP4, FLV, MPEG, MOV, TS, M2TS, WMV, RM, RMVB, OGM, WebM
MP3, FLAC, M4A, AAC, OGG, 3GP, AMR, APE, MKA, Opus, Wavpack, Musepack
DVD and Blu-ray (after decryption)
and many more audio and video formats!
Provides lots of useful functionality:
Subtitle display
Hardware accelerated video decoding
Audio bitstreaming
Video thumbnails in Explorer
File association options
Broken codec detection
and much more!
Easily deployed on the system
View detailed info on what is installed
Adjust settings with a dedicated tool
All these considered, K-Lite Codec Pack should be the first on everyone's list when it comes to codec packages
And More...
System Requirements
Supported OS: Windows XP/7/8/10
Free Hard Disk Space: 300 MB or more.