Download K-Lite Codec Pack Update 17 for Windows Vista, XP, 7, 8, 10 - Codecs and DirectShow filters are needed for encoding and decoding audio and video formats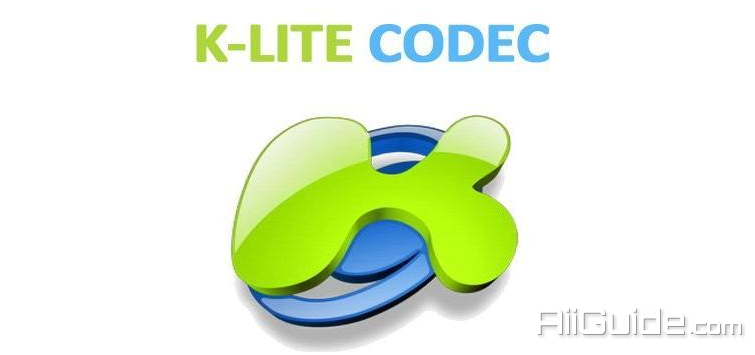 K-Lite Codec Pack is a collection of DirectShow filters, VFW/ACM codecs, and tools. Codecs and DirectShow filters are needed for encoding and decoding audio and video formats. The K-Lite Codec Pack is designed as a user-friendly solution for playing all your audio and movie files. With the K-Lite Codec Pack you should be able to play all the popular audio and video formats and even several less common formats.
Installing it is quite easy, K-Lite has numerous advanced customization options but novices are advised not to spend too much time on this section, as they might erroneously modify some options and break the entire process. Furthermore, before going through the step-by-step thorough setup process, one gains access to a list that displays content, along with several details regarding each of the codecs, to give users a glimpse of what they are about to deploy.
All these considered, K-Lite Codec Pack should be the first on everyone's list when it comes to codec packages. It is light, freeware, easy to use and gets along perfectly even with slower computers. It represents the first brick that needs to be placed in the multimedia entertainment wall.
The main functions of K-Lite Codec Pack are:
It is updated frequently. So it is always up-to-date with the newest and/or best components.
All components have been carefully selected for specific purposes. It is not just a random bunch of stuff thrown together.
It is very user-friendly and easy to use.
Works great with Windows Media Player and Windows Media Center. But also with all other DirectShow players, such as Media Player Classic, BS.Player, ZoomPlayer, and others.
The installation is fully customizable, meaning that you are able to install just those components that you really want.
The pack has many options, which allows you to tweak it to your own specific needs and preferences.
Uninstallation removes everything that was installed by the pack. Including all registry keys. All changes are properly undone.
It is extremely easy to make a fully customized unattended installation with the integrated wizard.
It does not contain any codecs or filters that are known to be bad, buggy or unstable. In fact, the installer is able to detect and disable several known troublemakers.
It tries to avoid potential conflicts with other codecs installed on your computer. The installer is able to detect and remove over 100 different codec and filter packs.
The installer is able to detect broken codecs and filters on your system, and helps you to remove them.
It is a very complete package, containing everything you need to play your movies.
The pack has options to activate thumbnail generation in Windows Explorer for several popular video file formats, which are by default not thumbnailed in Explorer.
The pack automatically configures Media Center to recognize all common audio and video file formats, so that such files show up in your media library.
This pack has a huge user base. This means that problems are found and resolved quickly.
There are different variants of the pack. From very small to large.
The pack is suitable for both novice and expert users.
K-Lite Codec Pack 9.3.x (Mega/Full/Standard/Basic/64-bit)
System Requirements:
Supported OS: Windows XP/7/8/10
Free Hard Disk Space: 200 MB or more.