Download Kabuu Video Downloader for Windows 11, 10, 8, 7 - Download videos, playlists and audio tracks from YouTube, and convert them to various other formats, with this simple and user-friendly tool
Kabuu Video Downloader is a multithreaded video and audio downloader for YouTube. You can download 4K, 2K, 1080p, 720p, 480p, etc videos with Kabuu Video Downloader. It can download Mp4 and Webm formats and opus and ogg audio formats. You can convert downloaded videos to mp4, webm, mkv, avi and other formats. Same convertion function also exists for audio downloads. You can convert downloaded audio files to mp3, m4a, ogg, wav, opus and more. The list of supported output formats is constantly updated.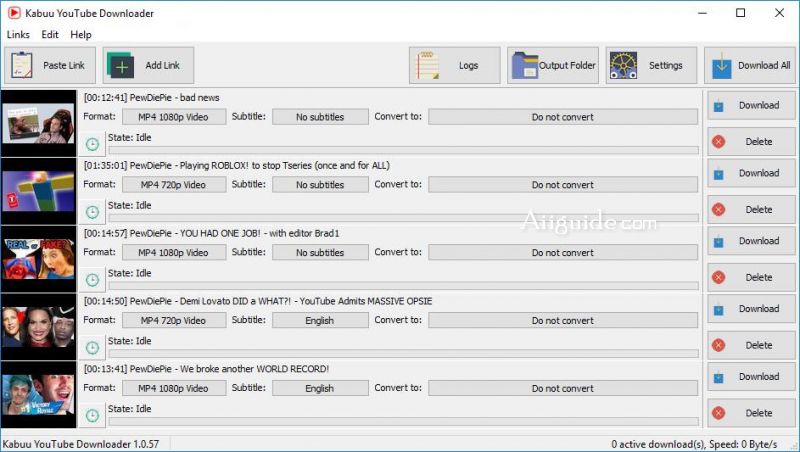 Kabuu Video Downloader can download playlist, user account as well as single videos. You can drag and drop or copy links to main window. You can also export your download lists in order to import them later and continue the download.
Features of Kabuu Video Downloader
Download mp4, webm, m4a, opus
Download in parallel and maximize your bandwidth usag
Download playlists and profiles
Convert downloaded videos to mp4, mkv etc
Download in 4K, 2K, 1080p, 720p etc quality
Use YouTube account to download private videos, playlists etc
Constant updates to ensure continued download functionality.