Download KingDraw 2 for Windows 11, 10, 8, 7 - A powerful chemical structure editor that comes with pre-built groups, an integrated periodic table and a built-in 3D module
KingDraw is a free chemical drawing editor that allows users to sketch molecules and reactions as well as organic chemistry objects and pathways. Users can also use it to analyze compound property, convert chemical structures to IUPAC names, view 3D models, etc. KingDraw will provide strong software support for chemical research, including more chemical related functions and new structure drawing modes to connect Android&iOS device and PC, realizing rapid transforming from KingDraw to Office, ChemDraw and picture. And finally you will build an all-platform chemical structure system through your KingDraw cloud account.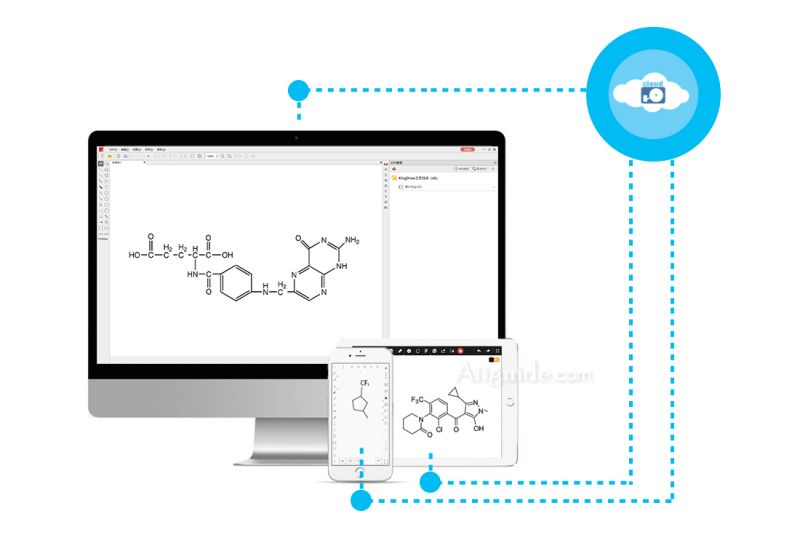 KingDraw - Free Chemical Structure Editor
Features of KingDraw
Structure drawing is so easy
It has many powerful functions, like AI image identification, intelligent gesture drawing, clean up structure, get 3D model, conversion between name and structure, structural formula searching, chemical property analysis, built-in group, free sharing etc.
Change format easily
The files can be easily saved as several file formats commonly used in chemical drawing software, for example cdx., mol., SMILES, etc. It also supports several drawing standards like ACS 1996.
Wherever and whenever you are, chemistry is in your hand
KingDraw supports one click sync among phone, Pad and PC, meeting creation requirements in different scenarios.