Download Manager Desktop Edition 23 for Windows 7, 8, 10, 11 - A free accounting software app for small businesses, has all the features you'd expect from an accounting package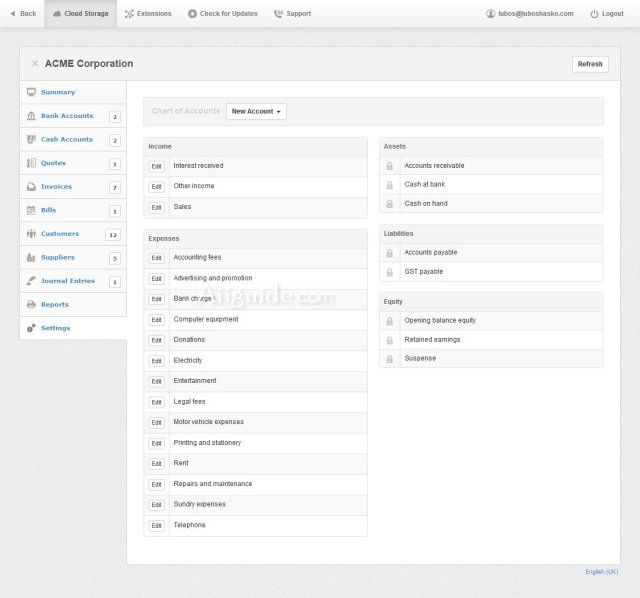 Manager Desktop Edition is a free accounting software app for small businesses. This is the most comprehensive free accounting software. It has all the features you'd expect from an accounting package and we are working on adding even more.
All of your work can be done offline on your desktop or laptop meaning you don't lose access to your data or program if your Internet stops working or is not available. It is available for download on Windows, Mac OS X and Linux. The database format is universal across all operating systems which means an accounting file created on Windows can be easily transferred to Mac OS X or Linux if the need arises.
Features of Manager Desktop Edition:
Structuring Accounts: Once you have established a business in Manager, the most important task is structuring your accounts to match your form of organization, method of operation, legal reporting requirements, and management information needs. Effort here will pay dividends as long as you run your business.
Customizing a Business: Manager includes many features for customizing your business' look to the outside world. It also allows customization of inputs and displays to streamline your internal workload.
Program Features: Many features of Manager appear consistently throughout the program or draw upon several functional modules or settings. These make the program fairly intuitive to use.
Bank and Cash Accounts: These Guides describe accounting techniques for physical cash, bank accounts, credit cards, and other forms of money.
Selling to Customers: These important Guides relate to setting up and managing defined customers and quoting and selling goods and services to them on credit. Frequently, the sales process involves an integrated workflow that can vary considerably from business to business. Therefore, many of the capabilities described are optional. Manager's ability to monitor status of the sales process is also described in this group. It also includes Guides on accounting for billable time and expenses that will be invoiced to customers.
Journal Entries: Usually, only skilled accountants and bookkeepers use this module to set opening balances or adjust account balances financial statements. If you are not familiar with journal entries, you don't need them
Reports: Many reports available in Manager Desktop Edition, including Balance Sheet, Profit & Loss Statement, Tax Summary, General Ledger Summary, Aged Receivables, Aged Payables, and more depending on your country and other settings.