Download Microsoft Teams for Windows 10, 11 - Software for team collaboration in Microsoft 365, integrating the people, content, and tools teams need to stay connected and work more efficiently
Microsoft Teams is a system that provides chat, meetings, notes, and attachments. Whether you're working with teammates on a project or planning a weekend getaway with loved ones, Microsoft Teams helps bring people together so they can get things done. It's the only app with chats, meetings, files, tasks, and calendars in one place, so you can easily connect with people and make plans come true.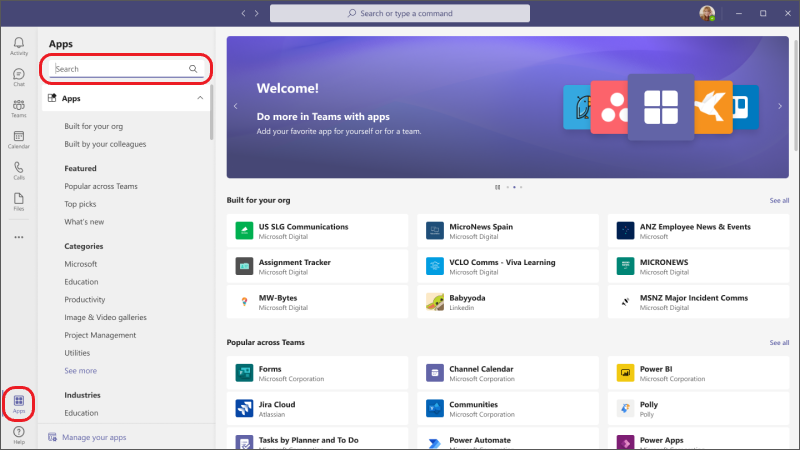 Microsoft Teams: Video conferencing, meeting, calling
Gather family and friends to manage chores at home or plan a surprise birthday party. Work with teammates through secure meetings, document collaboration, and integrated cloud storage. You can do everything in Microsoft Teams.
Features of Microsoft Teams:
Easily connect with anyone:
Meet securely with teammates, family, and friends. Set up a video meeting within seconds and invite anyone by sharing a link or calendar invitation.
Chat one-on-one or group chat with friends or colleagues. @mention people in the chat to get their attention.
Dedicated channels help create a centralized workspace for important projects.
Video call people directly in Teams, or instantly convert a group chat into a video call.
GIFs, Emojis and animated messages make it easier to express yourself when words aren't enough.
Accomplish plans and projects together:
Task lists allow you to stay on top of projects or work plans with family and friends. Assign tasks, set due dates, and cross off completed tasks to help everyone stay informed.
File sharing in chat makes it easier to coordinate work tasks or personal projects.
Cloud storage makes it easy to access shared documents and files on the go.
Dashboard view neatly organizes all shared content — photos, files, tasks, links — so you don't have to waste time searching for everything*.
Share your screen, whiteboard, or take a virtual room break to get the most out of your business meetings.
Designed to give you peace of mind:
Collaborate securely with external partners to get the job done while maintaining control over your data.
Store important information such as registration passwords in a Digital Safe*.
Enterprise-class security and compliance you expect from Microsoft 365**.