Download PC Info 4 for Windows - The software helps to collect all the necessary data about the computer hardware like CPU Z did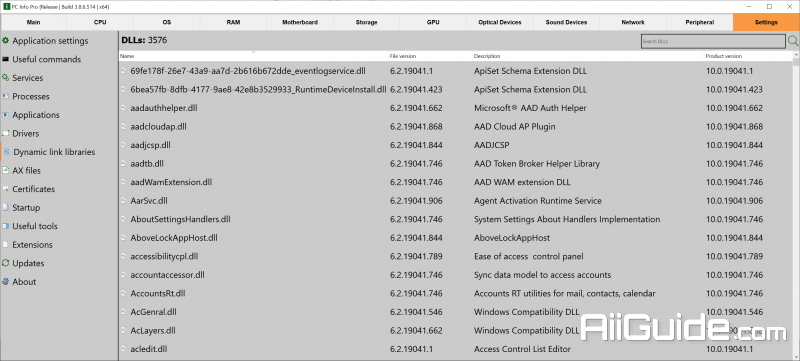 PC Info is a software that helps to collect all the necessary data about computer hardware like the way CPU Z did, let users know the status of the machine as well as how to effectively exploit the PC. In addition, PC Info provides quick access to installation sequences, commands, and services, processes, and applications.
PC Info can search all information about the computer hardware configuration, including operating system, central processing unit (CPU), graphics processor (GPU), RAM memory, optical disk, etc. motherboard, audio equipment, network. These information from PC Info show the performance of the hardware you interact with while using your PC.
However, in addition to this static feature, PC Info also allows users to interact with the program itself through the "Settings" section, providing quick access to the sequence of settings, commands and services, process and application. PC Info supports users to access Windows features and controls at the same time to save time. For example, one of the following commands is executed with just one click: access the Recycle Bin, Task Manager, search for Control Panel, edit Windows firewall...
Features of PC Info
Quick scan of your PC
Access to a variety of services/programs directly from the program
You can change the theme of the program
You can add the program to the system tray
The program is localized in three languages: English, Русский, Українська
Gets information about all system processes
System Requirements
Supported OS: Windows 7/8/10
Free Hard Disk Space: 50 MB or more