Download Pixologic ZBrush 2021 for Windows - Digital sculpting tools that combine 3D / 2.5D modeling, texture and painting using exclusive "pixol" technology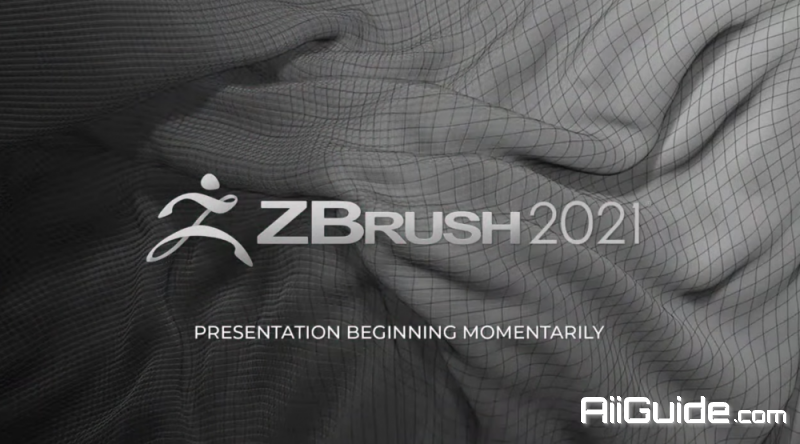 ZBrush is a digital sculpting tool that, 3D / 2.5D modeling, texturing and painting. It uses a proprietary "pixol" technology (see below) which stores lighting, color, material, orientation, and depth information for the points making up all objects on the screen. The main difference between ZBrush and more traditional modeling packages is that it is more akin to traditional sculpting.
ZBrush is used for creating "high-resolution" models (able to reach 40+ million polygons) for use in movies, games, and animations, by companies ranging from ILM and Weta Digital, to Epic Games and Electronic Arts. ZBrush uses dynamic levels of resolution to allow sculptors to make global or local changes to their models. ZBrush is most known for being able to sculpt medium- to high-frequency details that were traditionally painted in bump maps.
The resulting mesh details can then be exported as normal maps to be used on a low poly version of that same model. They can also be exported as a displacement map, although, in that case, the lower poly version generally requires more resolution. Or, once completed, the 3D model can be projected onto the background, becoming a 2.5D image (upon which further effects can be applied). Work can then begin on another 3D model which can be used in the same scene. This feature lets users work within complicated scenes without a heavy processor overhead.
Elastic Option for Curve Mode
Liquid Option for Curve Mode
Equidistant Gizmo Mesh Duplication
Remember Draw Size
Remember Dynamic Mode for Draw Size
Tessimate Geometry
New PolyGroup by Normals Algorithm
Added Draw Transformation Border option to hide transformation border
Increased OBJ Import file size capacity
Increased Output Size for 3D Print Hub
New Snake Hook Brushes for Scultpris Pro
Option to Save Startup Default Material
QuickSaves Can Now be Saved to Any Hard Drive
New Activation and License Management System with Unique Login Support
Create Displacement Maps from the highest subdiv level if HD geometry levels are present
OBJ Import will not accept Color Vertex information
Presets added to Decimation Master
Highly Recommended Specifications:
- OS: 64-bit editions of Windows Vista or newer.
- CPU: Intel i5/i7/Xeon technology or AMD equivalent.
- RAM: 8 GB required for working with multi-million poly models. (16+ GB preferred.)
- HDD: 100 GB of free hard drive space for ZBrush and its scratch disk. (SSD drive highly recommended.)
- Pen Tablet: Wacom or Wacom compatible. (WinTab API.)
- Monitor: 1920x1080 monitor resolution or higher with 32-bit color.
- Video card: Most cards manufactured 2008 or newer. Must support OpenGL 3.3 or higher.