Download ProgDVB 7 for Windows 8, 10, 11 - The universal and very power software for watching digital TV and listening to radio channels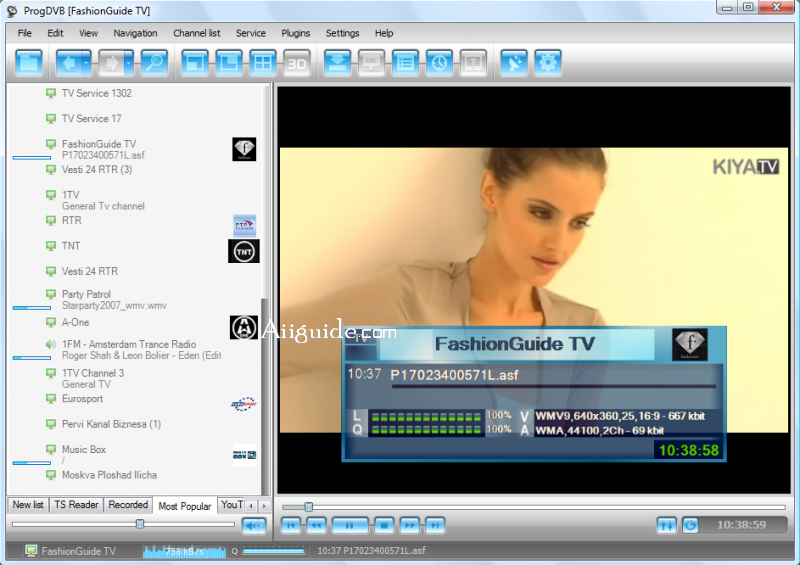 ProgDVB is a universal multimedia program for watching digital TV and listening to your favorite radio channels. ProgDVB is available on aiiguide.com and ProgTV is two is 2 independent user interfaces which can work together from one folder at one list of channels, settings etc. ProgTV is aimed at use with remote control(HTPC). ProgDVB contains more functions but is intended for use by a mouse. Thus it is very convenient to use both interfaces.
ProgDVB Features:
Supports the basic types of remote control and possibility of bind keys
Simultaneous operation with several cards
Record in all main formats, including *.ts
Support for 3D television
Original video renderer
MS compatible scheduler
Preview of all channels of the list (Mosaic)
Support for TV program guides with different extensions
Multilingual interface.
Support for various types of data sources:
Internet TV and Radio. About 8000 channels in the list.
DVB-S (satellite), DVB-S2, DVB-C (cable), DVB-T, DVB-T2, ATSC, ISDB-T
IPTV
Kartina TV, Rodina TV, OTT Club, Shura TV, Sovok TV.
Playback from a file.