Download Psiphon 179 for Windows 11, 10, 8, 7, MacOS, Android - Assists you in using VPN, SSH and HTTP Proxy technologies to provide you with uncensored access to Internet content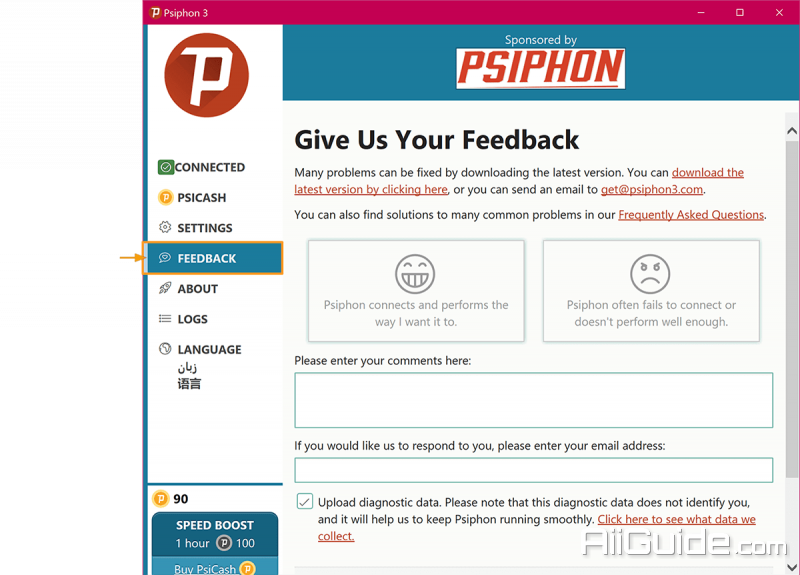 Psiphon is a circumvention tool from Psiphon Inc. That utilizes VPN, SSH and HTTP Proxy technology to provide you with uncensored access to Internet content. Your Psiphon client will automatically learn about new access points to maximize your chances of bypassing censorship.
The way the software works is that Psiphon constantly changes the proxy, so the user's IP address is also constantly changing, the server will not detect the real address of the user so you can relax. access to websites, software developed by VPN, SSH, and HTTP Proxy technologies so that users can connect to websites anytime, anywhere.
Psiphon turns your computer into a proxy server, which can connect to one or more users you want to share, the connections between the server and the client are encrypted to ensure secure connection, the The software allows you to create many different accounts, each of which is set up with a password to ensure safety when used.
Features of Psiphon:
Web access is blocked
Change proxy and IP address
Safe Browsing
Share blocked website with friends
Psiphon gives you a safe path to the Internet, no matter what network you're using to connect.
System Requirements:
Supported OS: Windows Vista, Windows 7, 8, 10 and higher
Free Hard Disk Space: 200 MB or more