Download Renee Becca 2021 for Windows XP, Vista, 7, 8, 10, 11 - Backup the system, configurations, programs, files, folders and etc in your computer at will.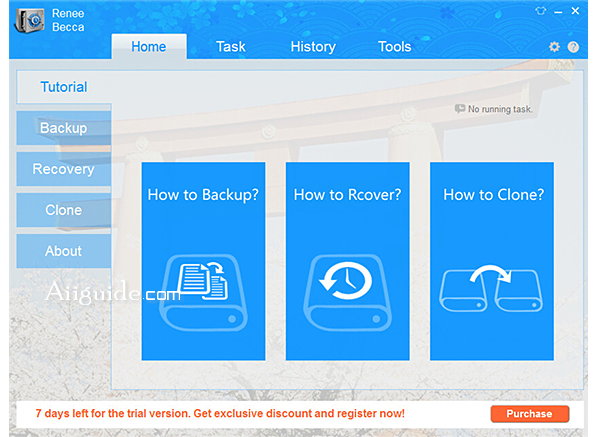 Renee Becca is a data backup tool on the computer. Renee Becca ensures that important data is always backed up to a safe place to avoid the risk of data loss. Backup system, configuration, programs, files, folders, etc in your computer at will! 5 different backup schedules, automatic backup plans are all available!
Key Features of Renee Becca:
Stay on Optimum Perference: To improve the stability and working efficiency, Renee Becca will automatically check server and upgrade when started.
Automatic 4K Alignment: Built-in automatic 4K alignment function improves SSD performance after migrating system to SSD.
Multiple Backup Plans: Renee Becca supports backups of system/partition/hard drive/documents/disk, which will fulfill your different needs.
Use a few Memory & CPU: When running Renee Becca and processing task, it will not influence the normal work of the other software.
Leading Backup Technology: Automatically analyzes differences between source and backup documents, which save disk space by backing up the differences.
Automaticaly Backup and Update Plan: Backup and update the backpu files regularly with auto backup plans you set. Multiple plans help you save time and space.
System Requirements:
Supported OS: Windows 7/8/10
Free Hard Disk Space: 100 MB or more.