Download Switch Audio File Converter 10 for Windows XP, Vista, 7, 8, 10, 11 - Switch is one of the most stable, easy-to-use, and comprehensive multi format audio file converters available
Switch Audio File Converter (or NCH Switch Plus) is one of the most stable, easy-to-use, and comprehensive multi format audio file converters available. Universal audio converter supports all popular formats. Convert or compress sound files in minutes. Batch audio converter to convert many files at once. Extract audio from any media file including video.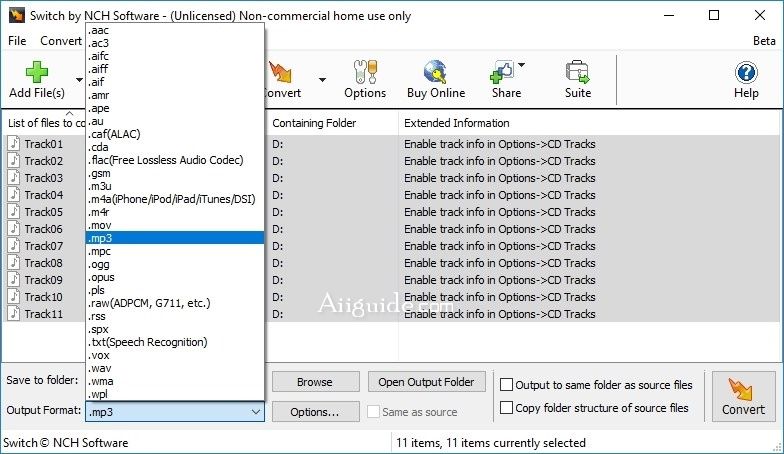 Switch Sound File Converter allows converting between most popular audio formats such as WAV, MP3, MP2, WMA, M4A, OGG, AVI, FLAC, MOV, AMR, AAC, AU, AIFF,...At the same time , this utility is also capable of extracting audio directly from DVD and downloaded Videos from the Internet in formats such as AVI, MPEG, WMV, MP4, FLV, MKV. MOV...The converted audio files are compatible with many music players such as iPod, PSP or mobile phones.
Switch Sound File Converter allows batch conversion of files at the same time with simple drag and drop operations and fast processing. The user is also allowed to sort the conversion list in the desired order or by default the list is random. Some audio output values ​​are easily customized to suit different uses.
Switch Audio Converter Features:
Convert between 75+ audio file formats
Music tags preserved for supporting formats
(e.g., MP3, WAV, WMA, FLAC and OGG)
Import and convert a playlist (M3U and PLS)
Extract audio from DVDs and video files
(e.g., AVI, MOV, MPEG)
Access online database to add song information
Listen to tracks prior to conversion
Batch convert many audio files at once
Convert from multiple file formats at one time
Use your right click menu to convert audio files directly from Windows Explorer
Automatically normalize audio while converting
MP3 encoder for constant or variable bit rates
WAV encoder and FLAC converter supports a range of sample rates
Use as a command line plugin for automation with software to convert or compress audio files
Equalize audio as you convert files
Use dynamic range compression to limit the volume range of an audio file
Upload converted audio directly to YouTube, Google Drive, OneDrive and Dropbox
Convert to and from lossless audio formats.
How to batch compress audio:
Step 1: Drag and drop your music into Switch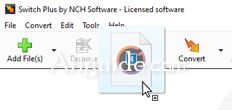 Step 2: Change to the desired bitrate and click OK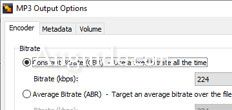 Step 3: Click Convert and enjoy your compressed audio files