Download Taskbar11 5 for Windows 11 - An open-source app to move the Windows 11 Taskbar and change the size from small, medium, or large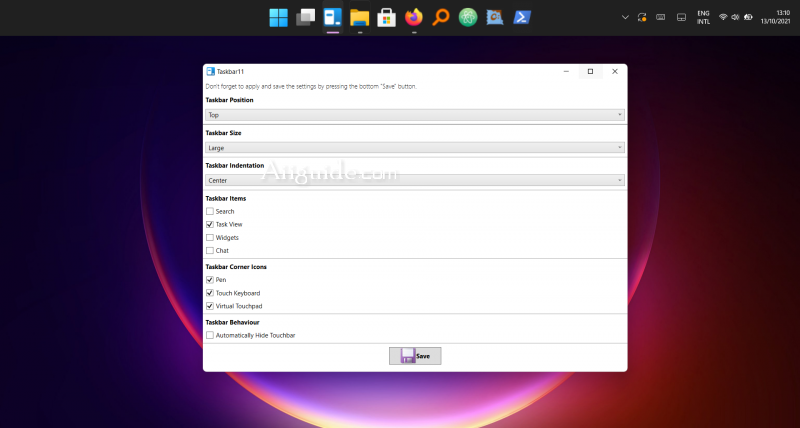 Taskbar11 customizes the look of the Windows 11 taskbar, which doesn't have any options by default. The taskbar can be set to the top or bottom (default) of the screen, it also allows for setting various icon sizes.
Requirements: Windows 11
Possibly works on other version of Windows. However, since Windows 11 is the first version with locked settings there really is no purpose to install it on earlier activated versions of Windows.