Download The KMPlayer 2023 for Windows - Music, video player with up to UHD 4K, 8K quality to help Increase the quality of sound and video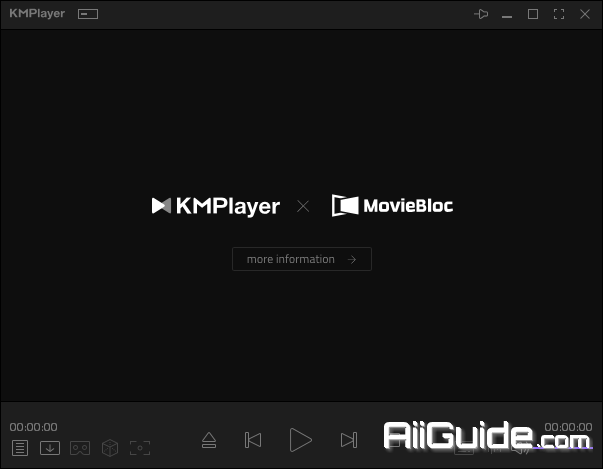 KMPlayer is a music and video player with up to UHD 4K, 8K quality. Especially the latest KMPlayer is updated with many different functions such as the button to open the bar, zoom and move the video, set the playlist, install subtitles... The new KMPlayer is a player optimized for high-end PCs such as 8K and 60FPS.
It is a powerful player that plays all the files such as 4K, 8K, 60FPS, and has greatly improved performance to increase the playback speed of high quality content in high-end PC. We also removed all advertisements to provide the best viewing experience for our users, and reorganized them into a more streamlined menu structure.
Features of KMPlayer
High quality video: You can watch high quality video such as 4K, 8K, UHD, 60FPS more vividly than any other player.
It is possible to rotate the screen and play the high quality video using the more powerful Video Renderer.
The latest high-quality video codecs such as HEVC (h.265), h.264, VP9 also use the hardware acceleration function, so CPU usage rate is very low, so you can enjoy high quality video even in low-end PC or multitasking environment.
Support almost all video formats.
Supports subtitles and Blu-ray image subtitles in various file formats (PGS subtitles, etc.).
Supports Blu-ray Disc and DVD.
YouTube download function: You can enter the YouTube URL and play and download right from KMPlayer. 'PC (64bit)'!
GIF capture function: It is possible to capture the moving image by moving image (GIF format).
Support for various languages ​​in 42 countries
Review software for watching videos and listening to music KMPlayer
KMPlayer is at the top, next to equally popular names such as Windows Media Player, VLC Media Player, Media Player Classic or Gom Media Player. KMPlayer currently has about 300 million users from 230 countries around the world.
KMPlayer is completely free, supports most video and audio formats, without having to install codecs.
The installation process is relatively easy, though it requires a little attention when letting the user choose the type of installation.
Not only watching videos, listening to music, it also brings many handy features such as taking photo frames and saving in multiple formats, separating music from videos and saving in .WAV format,...
Despite some disadvantages, KMPlayer is still rated as the most outstanding movie and music player, with many features and advantages that are difficult to find in other applications, providing unique experiences. for users.
Related software:
VLC is also a famous movie watching software that has been around for a long time and is more and more functional, download VLC to discover interesting features from this entertainment software.
Microsoft Windows Media Player is an application for playing and managing multimedia files on the Windows operating system. It offers great new ways to store and enjoy all your digital media.
System Requirements:
Windows 10 64-bit, Direct X 9 or higher, 150Mb of installation space