Download Tockler 3 for Windows 7, 8, 10, 11 - An application that tracks your time by monitoring your active window title and idle time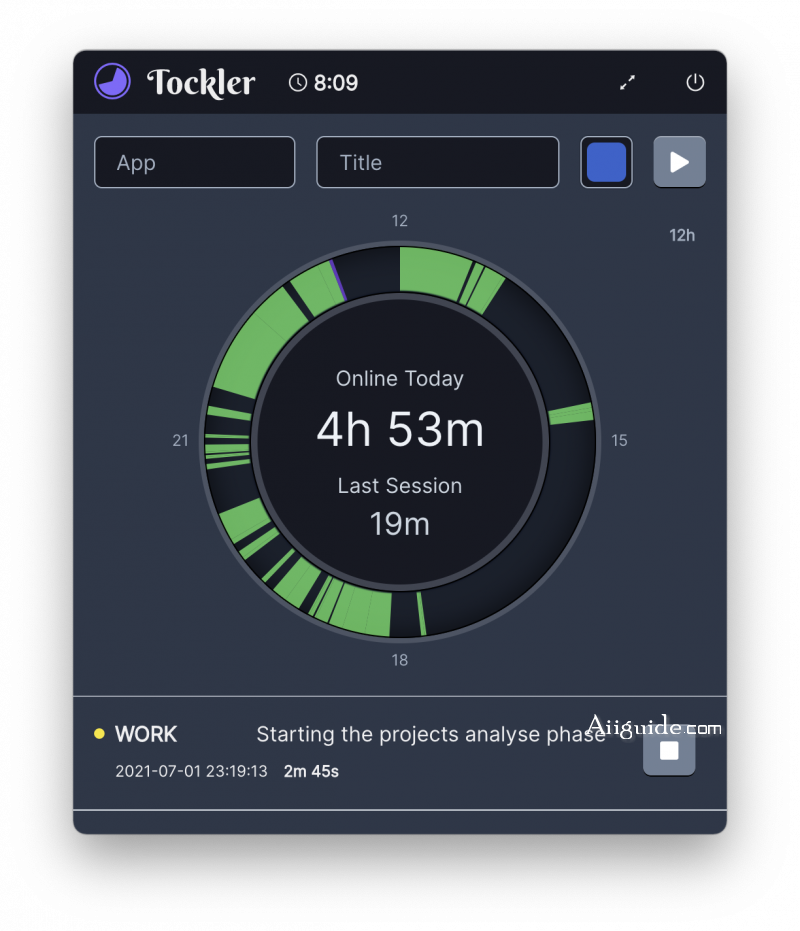 Tockler is geared towards programmers who want to keep track of application usage and working time. Features include a timeline chart, application usage and online time, logs, statistics, summaries, pie charts, reminders, and group log items. Tockler has numerous settings and features and is a great concept. It also sounds like Tickler, so there's that.
Automatically track applications usage and working time
With Tockler you can go back in time and see what you were working on. You can get information on what apps were used - exactly at what time - and what title the application had at that moment. This is enough to determine how much you did something.
Track how you spent your time on a computer
Tockler tracks active applications usage and computer state. It records active application titles. It tracks idle, offline, and online state. You can see this data with a nice interactive timeline chart.
Analyze your computer usage
See you total online time today, yesterday, or any other day. In monthly calendar views and with charts.