Download WinPaletter for Windows 11, 10 - Personalizing your Windows computer made easy without restrictions thanks to an easy-to-use interface
WinPaletter enables you to colorize Windows 10 and 11 accents without restrictions from an easy-to-use interface. Personalization of your Windows machine is made easy with WinPaletter; it provides you with the ability to change almost every aspect of the way your desktop appears.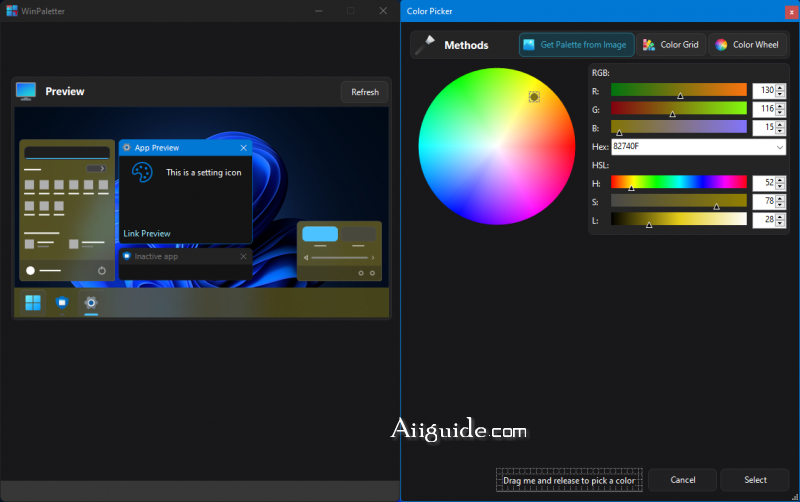 Colorize Windows 10/11 Accents without restriction
Accent colors are stored in the Windows registry; one is stored as an array, and the others are stored singly in keys' values. WinPaletter makes changing Windows elements' colors as straightforward as possible. You can also save your combo to a theme file. You can have multiple theme files for different actions if you want to suit the task at hand better.
WinPaletter is an excellent resource for changing the appearance of your Windows machine, and usage will be comfortable for any type of user.