Download Maxthon 6 for Windows - Cloud-oriented web browser has fast page load times and multi-engine web search capabilities and extensive customization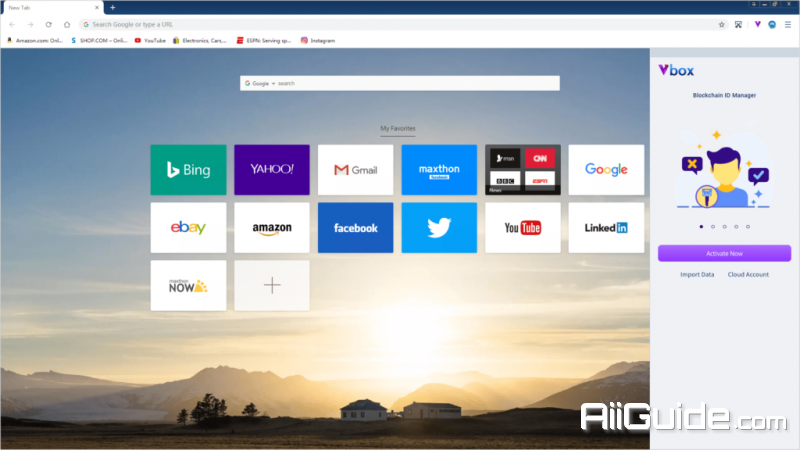 Maxthon is a cloud oriented web browser that is built for speed and fast page load times. It offers all the standard features your would expect from a browser as well as several exclusive features like integrated cloud storage for your bookmarks, multi-engine web search and extensive customization options.
Maxthon has quickly developed a large fan base, thanks to its completely customizable and user-friendly interface, as well as high speed and overall good performance. Maxthon is available on aiiguide.com integrates many skins such as Default, Turbo Qute, Mozilla_2, Safari, TCPort, X_Phoenity, more than 1,400 available plugins such as AI Roboform, FlashSave, ViewSource, EnableRightClick, Up a Directory, Weather... IE Extensions, & special toolbars.
Maxthon also offers a variety of unique features that are designed for a more efficient web browsing experience. These include a built-in screen capture tool, and integrated video downloader, page zoom, split screen browsing, history calendar, URL aliases and more.
Features of Maxthon 6
Search and navigation options
Maxthon has several useful features that aim to help you improve navigation. For example, there is an undo button for any tabs that you have accidentally closed, and a search toolbar with eight different search engines, new private window and new session options.
Snapshots and external tools
Capturing an image, a whole webpage or a region doesn't require installing an add-on (as other web browsers usually do) because now you have a single button called Snap (exports file as PNG, BMP, or JPG).
External Tools offer quick launch to any software on the computer, such as Paint or Calculator, and there is a built-in notepad that runs faster than Windows' Notepad, which you can use to write notes, or even scripts and run them in Maxthon.
Translation, mouse gestures and other handy features
Resource Sniffers features show page history and detects whether a page contains video, audio, images or just plain text (and you can download any of them too), while a translate button redirects you to a specified link for language translation purposes (the default is Google Translate).
By pressing F10 you activate split screen for easy navigation between webpages (similar to Total Commander for file managing), and the most fun part about Maxthon probably relies within mouse gestures (for example, by simply dragging a link from any webpage, you can open it in a new tab).
Ad blocker, RSS reader and download manager
When it comes to security and convenience, Maxthon comes with a built-in Ad Hunter blocks unnecessary ads, images and pages, a Feed Reader ensures that you have all your news at hand, whereas the Download Manager can help you easily access all the items you grabbed.
A reliable web browser
Maxthon is likely to surprise you with its simplicity and efficiency, especially in this highly competitive market. Furthermore, everything about Maxthon is completely customizable, so you can create your own web browsing experience.