Download Sandboxie-Plus for Windows 7, 8, 10, 11 - A sandbox-based isolation software for 32-bit and 64-bit Windows NT-based operating systems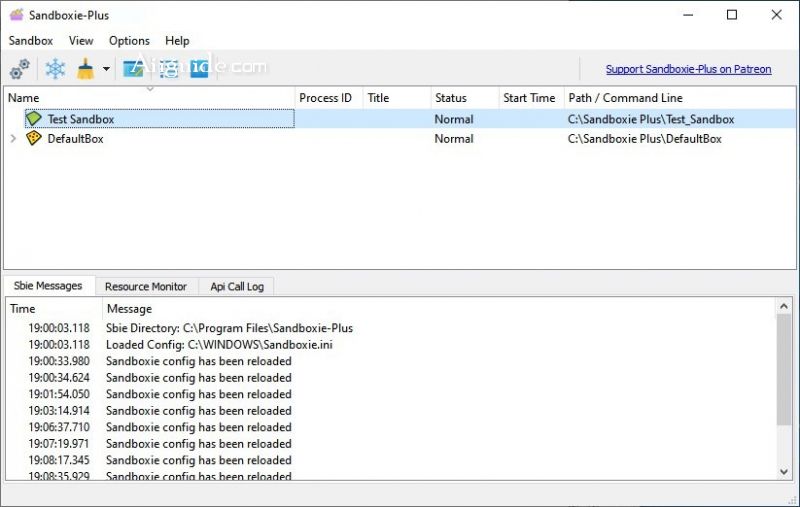 Sandboxie-Plus is a sandbox-based isolation software for 32-bit and 64-bit Windows NT-based operating systems. It creates a sandbox-like isolated operating environment in which applications can be run or installed without permanently modifying local & mapped drives or the windows registry. An isolated virtual environment allows controlled testing of untrusted programs and web surfing.
Sandboxie allows you to run programs in an isolated and protected space. This protected space will prevent any permanent changes being made to other programs and data to your computer, allowing you to test, play, and utilize them without fear of harming your machine.
Compared to Sandboxie Classic, Sandboxie-Plus is available on aiiguide.com will have many more features to come. The author's vision is to develop Sandboxie-Plus into a full-featured app virtualization tool like Altiris (later Symantec) Software Virtualization Solutions, which is now discontinued. In addition, a detailed process analysis functionality will be added, and an API call log that is already included and more will come helping in malware analysis and similar tasks.
Sandboxie-Plus features:
Provide a secure installation test environment
Thanks to the testing environment created by Sandboxie, you are free to test programs that you do not trust, which contain risks to the computer system. All files created in the Sandbox are deleted only when the user closes it, although the programs have a special feature (quick restore) to restore them.
Manage private data
Sandbox helps to store important documents, private confidential images away from the prying eyes of others or avoid revealing information instead of professional Hackers. The program will provide a separate, safe space, it allows to create folders, lists of important data files for easier management. You will not have to worry too much because they will be hidden by access from others, you are the only one who can see them.
Browse the Web safely
Run programs in a sandbox to prevent rogue software, unwanted programs, spyware, viruses, worms, and other malware from making permanent changes to your machine
Protect yourself or your company from a variety of attacks ranging from botnets to banking trojans and ransomware
Configure your own sandbox to meet your specific needs
Manage personal privacy information on Web browsers
You can use Sandbox to set up Web browsers such as cookies, browsing history, temporary files while browsing the Web without affecting the data stored in Windows.
Various multi-language support
The program offers a wide range of different languages, aimed at all users worldwide such as English, Albanian, Arabic, Bulgarian, Chinese (simplified and traditional), Croatian, Czech, Danish , Dutch, Estonian, Finnish, French, German, Greek, Hebrew, Hungarian, Indonesian, Italian, Japanese, Korean, Macedonian, Polish, Portuguese (Brazil and Portugal), Russian, Slovakia, Spain, Sweden, Turkey and Ukraine.