Download Trillian 6 for Windows 7, 8, 10, 11 - A multi-network chat client that supports Facebook, Google, AIM, ICQ, Twitter, and more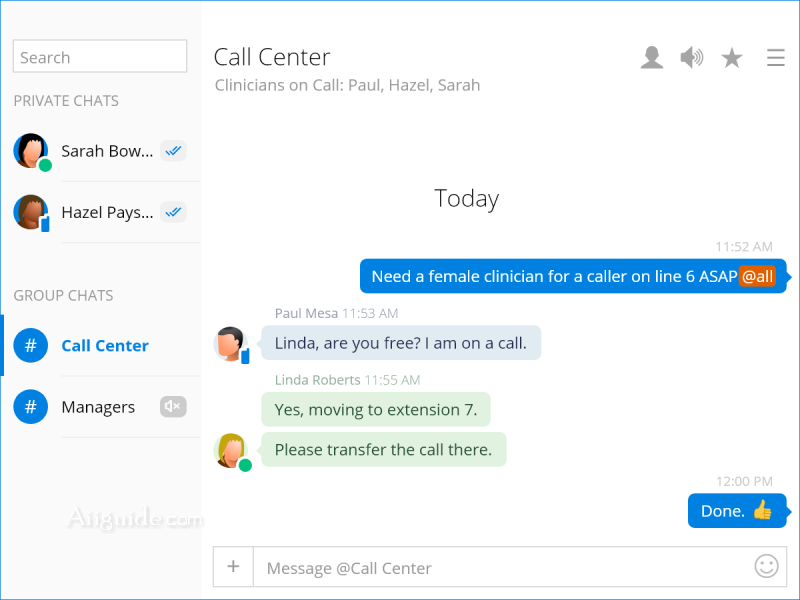 Trillian is a chat program that helps you log in to many registered names of a certain service or you can log in to many services at the same time in a single window. It integrates many services such as: Yahoo!, MSN, IRC, AIM and ICQ.
Trillian connects to multiple instant messaging services without the need of running multiple clients. Users can create multiple connections to the same service, and can also group connections under separate identities to prevent confusion. All contacts are gathered under the same contact list. Contacts are not bound to their own IM service groups, and can be dragged and dropped freely.
Features of Trillian:
Chat everywhere
You can chat on your iPad with your friends right at the breakfast table. Continue the conversation on the phone from boarding the train to the desk. Close the conversation as you sit in front of the desktop. Trillian is available on aiiguide.com will automatically sync your devices throughout the day to ensure you always have access to your chats wherever you are.
You can chat with contacts on different networks
Trillian supports many different chat networks, including Facebook, Skype, Google, Twitter, MSN, AIM, ICQ, XMPP, Yahoo! and many other chat networks.
Protect your privacy
In today's era, online privacy security is decreasing day by day. However, with Trillian, all your private information is absolutely confidential.
Email integration
Send email notifications on most IM networks combined with IMAP and POP3 to help you easily check mail and even mark items as spam.
Sync chat history
Without missing a single message, Trillian's chat history feature automatically shares information between desktop and phone.
Provide feeds from social networks
Trillian 5 supports Facebook, Twitter and LinkedIn quickly and consistently.
Foursquare supports GPS
The new Foursquare feature helps users communicate with friends and discover new places!
Intuitive interface
With Trillian 5, switching from full-screen to mini-screen is as simple as one click.