Download Syncovery 9 for Windows 7, 8, 10, 11 - Super flexible sync, copy, move and backup tool, support FTP, SSH, HTTP, WebDAV, Amazon S3, Google Drive, Microsoft Azure, OneDrive
Back up your data and synchronize PCs, Macs, servers, notebooks, and online storage space. Syncovery works with local hard drives, network drives and any other mounted volumes. In addition, it comes with support for FTP, SSH, HTTP, WebDAV, Amazon S3, Google Drive, Microsoft Azure, OneDrive, SharePoint, DropBox, Box and many other cloud storage providers. You can use ZIP compression and data encryption.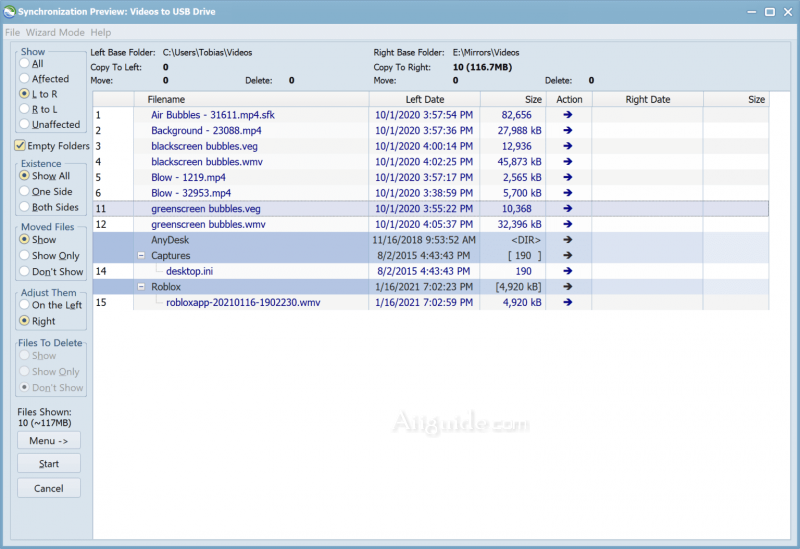 A Spotlight on Syncovery Best Features:
MULTIPLE PLATFORMS
Syncovery copies your data the way you need it, on Windows, macOS, Linux, FreeBSD, and NAS systems. Copy between local drives, network shares, mobile devices via MTP, or using FTP, SFTP, or WebDAV and many others.
CLOUD SUPPORT
Includes support for many different cloud storages, such as Google Drive, Box, Amazon S3, Azure, DropBox, OneDrive, Rackspace, Sharepoint, Backblaze B2, and many others.
CREATE MULTIPLE JOBS
Create as many different jobs as you need. Run them manually (with Sync Preview), or let the scheduler run them automatically.
HANDLE COMPLEX TASKS
Syncovery is rich in features, including real-time sync, compression, encryption, email notifications, and much more. It can be extended via PascalScript.
Advanced Mode:
Attended Mode
This mode has detailed progress dialogs, and shows the Sync Preview for you to confirm before proceding to the copying phase. It may also show additional confirmation dialogs according to your settings.
Unattended Mode
Unattended Mode also shows detailed progress dialogs, but does not show a Sync Preview and won't ask any further questions. Some confirmations must be given beforehand, in the profile settings (for example, to delete files).
Run in Background
Running a job in the background is the most unobtrusive way to run a profile. You will see basic progress information in the Profile Overview, but no extra dialogs. This is how the scheduler runs profiles. You can still see detailed progress info by right-clicking the job that's already running and choosing "Show Detailed Progress".
Background With Preview
This new feature in Syncovery 9 has proven to be extremely useful. You won't see detailed progress dialog, and the job doesn't block the Syncovery GUI. You can run multiple jobs simultaneously, and check the Sync Preview for each profile when it's ready. After confirming the preview dialog, the job goes into the background again.
Documentation and Support:
Integrated Help File
The most detailed documentation comes with the integrated help file, which you can access via the Help menu, or via the F1 key. We will also publish an HTML version of the help, especially for Linux users, since the Linux version doesn't include the help file.
Web Site Documentation
You will find additional documentation on specific topics on our web site. See the Documentation menu, and also use the Recent Posts and Seach facilities on this page.